Rats
David Parnell can eliminate your rat problem safely and reliably from little more than £80.00. This can include up to three visits, a drainage check and a report! You can arrange your detailed inspection and quotation by calling David today on 0800 118 21 01 or 07761 373 060
Do you have a long term or unusual rat problem?
Probably one of the most feared pests in the UK and regrettably also one that is on the increase. Over the last three years our call-outs to deal with these in the home has increased from just 3 per month to an average of 6 per week! Our key strategy when dealing with such a seriously invasive species is Plan "A": finding out where they have come from and close the infestation off at source.
Most other companies use the alternative quick and easy plan "B" approach which usually just involves placing rodenticide baits at various points and very little else besides. We see this as nothing short of an expensive sticking plaster for a short term solution and one you might well have to continually repeat in the long term?
We have a vast experience of dealing with difficult or so called "unresolvable" rat problems. If we can't solve it – who can? If you still need some convincing then please see this article published during August 2015 in "PEST magazine" a national journal for the pest control industry:  http://www.pestmagazine.co.uk/media/246303/12-13-rodenticide-best-practice.pdf
Call us now to implement our plan "A" approach and solve the problem permanently. There should never be a plan 'B' where rats are concerned!
Dealing with the source of a rat infestation really can mean going where others fear to go!
With 98% of all surface rat infestations being drainage related it will come as no surprise that a drainage survey is a high priority when trying to resolve infestations occurring in the home.
Pre early 1950's properties usually have an interceptor in the foul drainage line whereas later builds are often devoid of such a crucial device. For these later build dwellings it may be necessary to use an alternative means of preventing rodent access via the drainage system.
D Parnell Pest Control Services is one of the UK's highest end users of  stainless steel valves to prevent drainage connected rat problems so if the going really gets tough a last resort approach is always to hand.
How do we compare to the competition?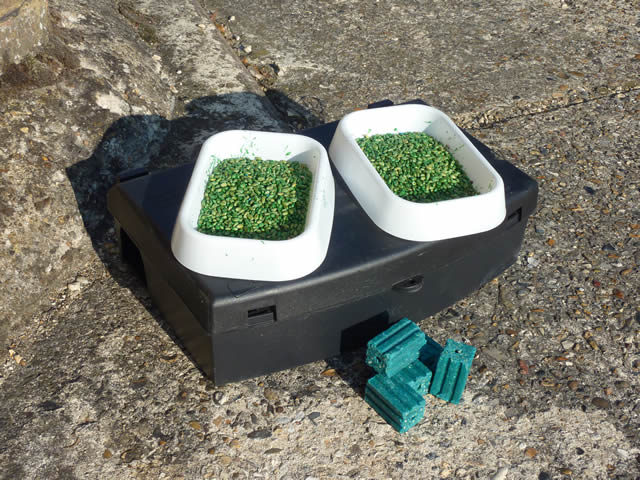 This is how some of our competitors deal with rat infestations in the home – bait stations and/or bait trays under kitchen units, floor boards or in gardens around the property. This may work in some situations but surprisingly deploying rodenticide should be the LAST resort and certainly not the first. In most cases this tactic only proves to be a "sticking plaster" approach. The problem is never really resolved and call-outs with associated costs and contamination of the environment become on-going.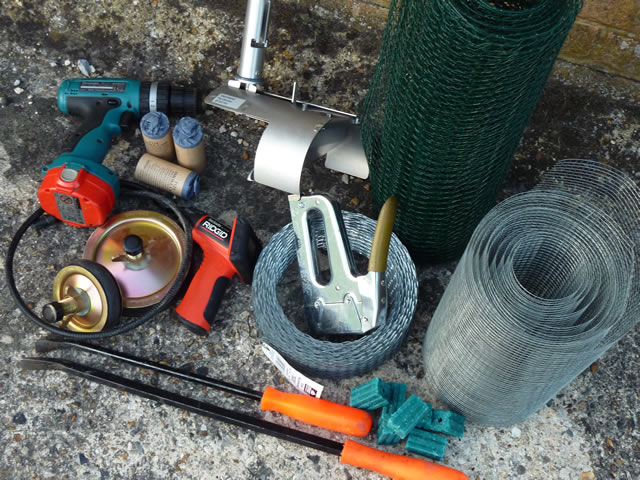 This is our approach to rat infestations in the home: A) Find and eliminate the source of the infestation – full stop! Then: B) Bait the internal entry points and close off with wire. Permanent solution, usually one visit – Job done and its guaranteed!
Sticking plaster or permanent solution? – You decide?
David Parnell can eliminate your rat problem safely and reliably from as little as £80.00. This can include up to 3 visits, a drainage search and report! You can arrange your detailed inspection and quotation by calling David today on Freephone 0800 118 2101 or 07761 373 060
Case study – Rat tail dangling from a kitchen wall unit
This one is every house holder's nightmare: I received a call from a client about some frantic scratching noises in a kitchen. On arrival at the property it soon becomes apparent this was more than a mouse issue as I spotted an 8 inch rat tail dangling from below a wall unit.
Having carefully cleared the cupboard I estimated a critical strike area of the rodent on the backing board and preceded to drill almost through the board in three places. I grasped the protesting rat's tail and rapidly punched through the backing board at the pre requisite points. This practice successfully killed the rat almost instantly.
Several minutes later I had cut a suitable sized hole in the backing board and pulled the offending rodent clear of its harbourage. Further investigations revealed a drainage defect which is now undergoing rectification.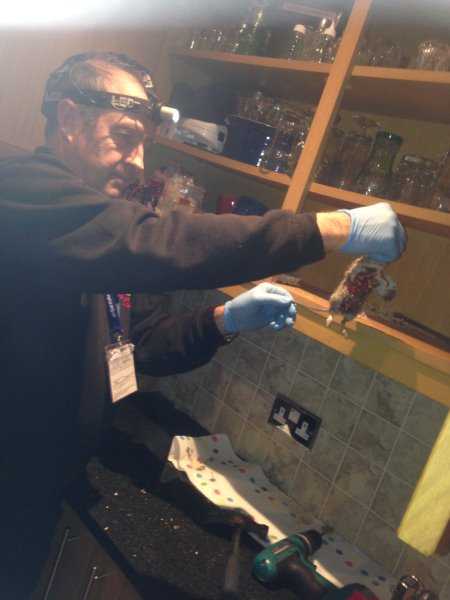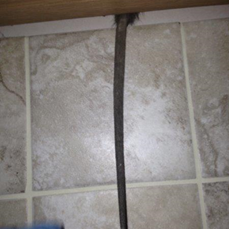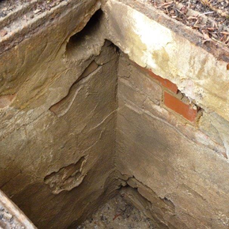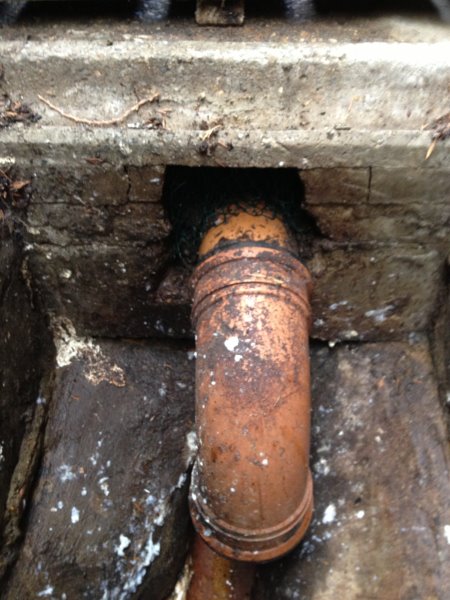 Many rat infestations originate from drainage defects – like this one here: